BIO insulation materials for Enhancing the Energy performance of Buildings
BIO4EEB is a project co-funded by the European Commission which kicked off at the beginning of 2023. BIO4EEB solutions and products aim at uplifting the generic bio-based material use and qualifying their application at a circular economy approach for creating a much greener EU building industry.
Key objectives of the BIO4EEB project
BIO4EEB will support the construction performance of residential buildings extraordinary at all three hierarchical levels of construction parts simultaneously (building, component, material) by creating an amplified environmental impact and reducing volatile organic compounds emissions.
BIO4EEB will apply non-hazardous bio-based material such as Posidonia and various bio-based foams to develop and to proof the marketability of smart components for external and internal use as material application, pre-fabricated panels or windows.

Real demo cases
Five real demo cases where selected representing 3 climate zones (Continental, Mediterranean and Oceanic) and 5 different building typologies: 1) Multifamily multistorey residential refurbishment in Lithuania; 2) Historical/protected single family residential refurbishment in Spain; 3) Single family residential refurbishment / new construction in Germany; 4) Rural single family residential refurbishment in Czech Republic and 5) Multifamily multistorey residential new construction in France. More details around each of these demo cases is provided in the following sections.

Virtual demo cases
The virtual demo-cases will serve as a test-bed of assessing several different technological solutions and their potential environmental, economical and social impact. The selected virtual demo cases are representing parts of the European residential building stock with high replicability potential. Together with the real demo cases they cover the main residential building types (by size, historical protected status, age etc.) from the dominant climates (Middle European Continental, Oceanic, Mediterranean Climate). The demo cases were selected by relying on the TABULA-Episcope building typology.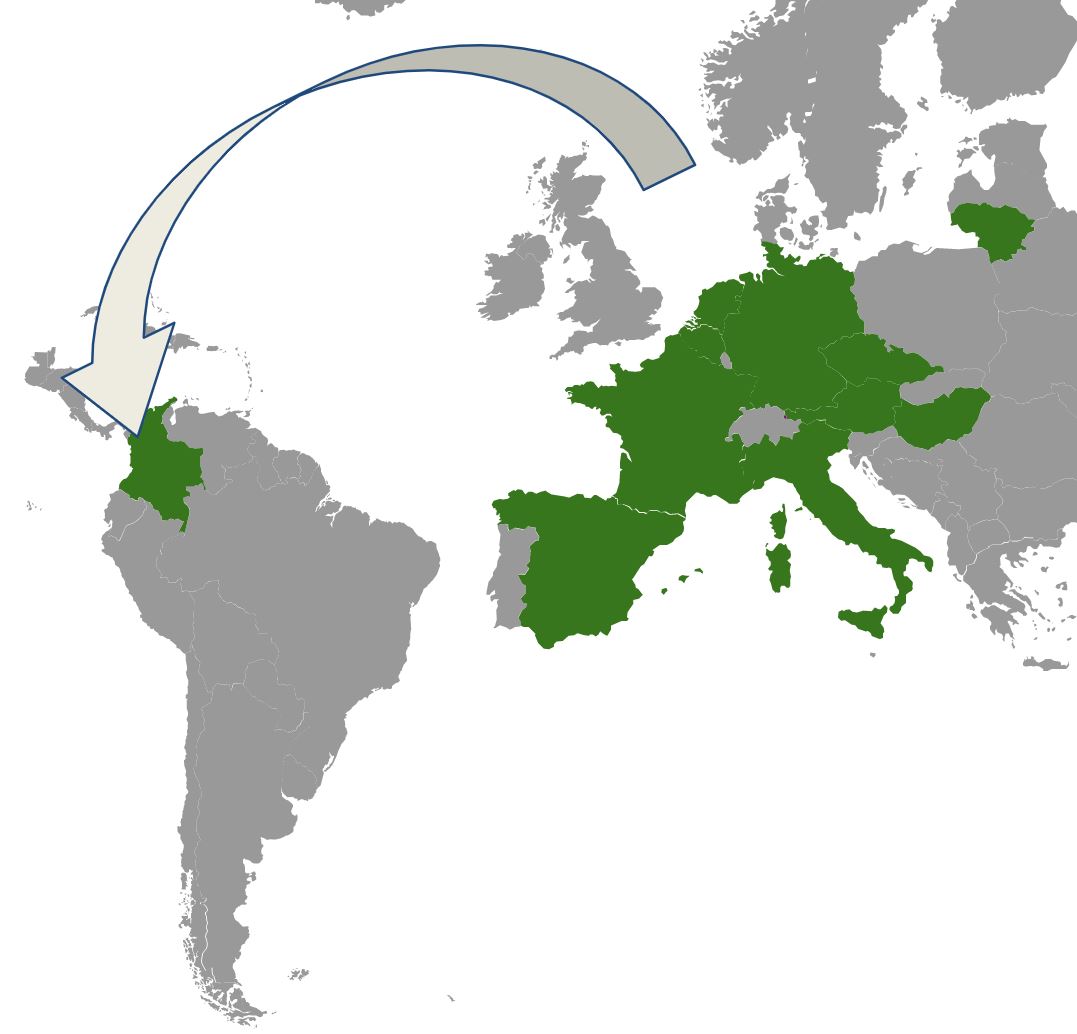 Camacol santander
(COLUMBIA)
1 of 11
Solintel
Tandem
Aimplas
(SPAIN)
2 of 11
Bouygues Construction
R2M Solution
(FRANCE)
3 of 11
Sòphia High Tech
Starcell
R2M Solution
Focchi S.p.A.
(ITALY)
4 of 11
Indresmat BV
(NETHERLANDS)
5 of 11
EBC
(BELGIUM)
6 of 11
3L 
(GERMANY)
7 of 11
STÚ-K
(CZECH REPUBLIC)
8 of 11
ABUD
(HUNGARY)
9 of 11
PROTECH
(LITHUANIA)
10 of 11
CEU Consulting GmbH
(AUSTRIA)
11 of 11